Map of Vientiane
On this page you can find a couple of Vientiane maps.
The first map shows where Vientiane is in Laos: right on the Mekong River in the central part of the country.
The second one is an interactive map that you can move around and zoom in and out.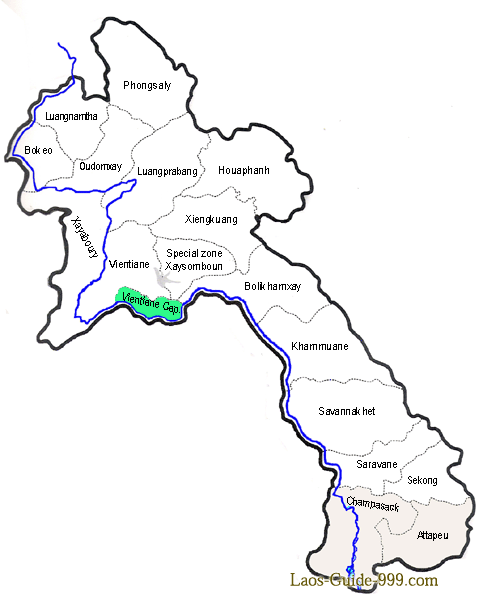 Interactive Vientiane Map
Use the arrows to move around, and the (+) and (-) buttons to zoom in and out.
You can switch to satellite view or hybrid view (hybrid gives you the satellite image overlaid with the map) And you can zoom in a lot closer.
(Satellite and hybrid view is not recommended for dial up users. It takes way too long)
The map of Vientiane shows some of the must see tourist attractions in the capital city.
Click on those little icons to see information about the places.
Although Vientiane is a small capital city which you are highly unlikely to get lost in, it's always wise to have the Vientiane map handy. It can save you time and hassle while traveling in Vientiane. Even though Lao people are friendly and willing to help when asking for directions, not all speak English so...

View Vientiane Capital and its tourist attractions in a larger map
Search the WWW
Home | What's New | Contact Us | Link to us | Resources | Disclaimer