Laos Map
Map of Laos
On our Laos map you will find a couple of maps that might be useful.
The first map shows location of Laos. If you want to find out where about Laos is located, this Laos map might prove useful.

View Map of Laos in a larger map
The second one shows provinces of Laos. I have highlighted Vientiane Capital (not to confuse with Vientiane province) and Luang Prabang province, when you click it will take you to map of Vientiane and Luang Prabang map pages respectively.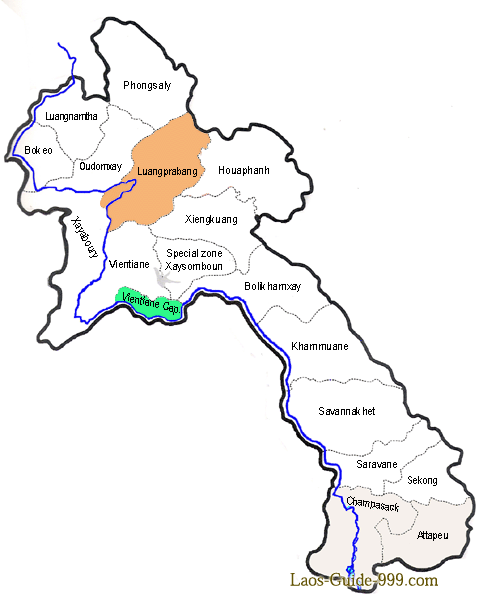 Search the WWW
Home | What's New | Contact Us | Link to us | Resources | Disclaimer