Bicycling in Laos
by Peter
(Sitiawan, Malaysia)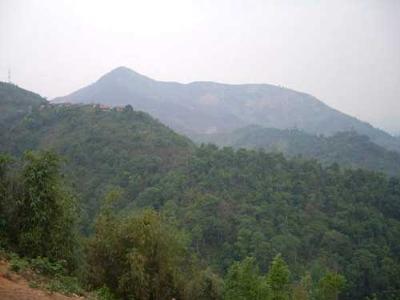 The hills in the north of Laos
When I first came to Asia, Laos was said to like Thailand but less touristy. I went to Mukdahan in Thailand and saw Laos at the other side of the river. Little did I know at that moment I would in later years do quite a bit of bicycling in Laos.


Bicycling in Laos started for me in 1999 when I crossed the Pakse border, visited the 1000 islands and Champasakh before continuing north to Vientiane and further to China.
At that time, the road was being upgraded, some parts were pretty bad and bad buses traveled north-south and reverse. I felt lucky being on the bicycle because it not only gave me freedom and experiencing a bumpy road, but I also was able to see parts of the country bus travelers only see flashing by (if they even see it at all).
I went several times back, the last time in October 2010. To my surprise not much had really changed since my first visit except Vientiane, Luang Prabang and Vang Vieng. The roads now were all in excellent condition but for the most, the country was still relaxed.
But why would you go bicycling in Laos? Here's a little story that happened to me just 15 km north of Luang Prabang.
I was on the way to Luang Prabang when a man stopped me. He told me there was a little party and asked if I wanted to join. It was midday and hot. I also needed a rest, water and some food so it seemed all fitting in.
The little party happened in a small hut at the roadside. Inside a lot of people drinking Lao beer. When I entered it felt silent for a few moments, a white man had entered! Wow!
I was greeted like an old friend, pushed into drinking Lao Lao, the local made rice whiskey. It's heavy stuff, especially for someone coming out of the heat AND having stopped drinking alcohol for several years!
We had a lot of fun but after some time I had to continue. The guys gave me some food and water for the road. I left but with a shaky head. Not used to alcohol compared with the heat made me dizzy.
I don't really remember well how I made Luang Prabang but I was an experience richer with the local Lao people. And that is what it is all about. That is what can happening bicycling in Laos.
You can read more about my experiences in Laos on my bicycle website, especially on the
cycling in Laos
pages.