Does srilankan passport holder have visa on arrival for Laos?
by Joe
(KL)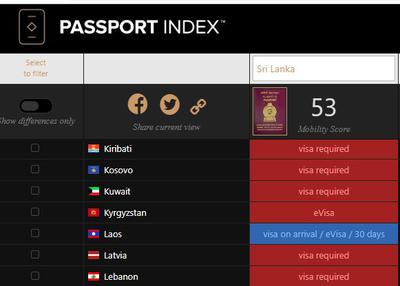 Hello, I'm a Srilankan passport holder and want to travel to Laos for 5 days to visit my bf and on Laos gov website and other related websites, it says I'm eligible for << visa on arrival.>> but when I booked a flight ticket through AirAsia and my flight was today and they asked me to go to the service counter they said I am required travel document? but on Laos travel or any other online website, it did not mention that... so I'm confused whether the Srilankan passport holders do have a visa on arrival or not? and if they have a visa on arrival how can Air Aisa request for travel document which I had no idea about. and I have missed my flight due to it.. so much time and money waste.. Will Air Aisa refund me the money? There is not my fault as it says we Srilankan as Visa on Arrival as I followed the passport index and government and did my research on it.


Please advise me regarding this information....